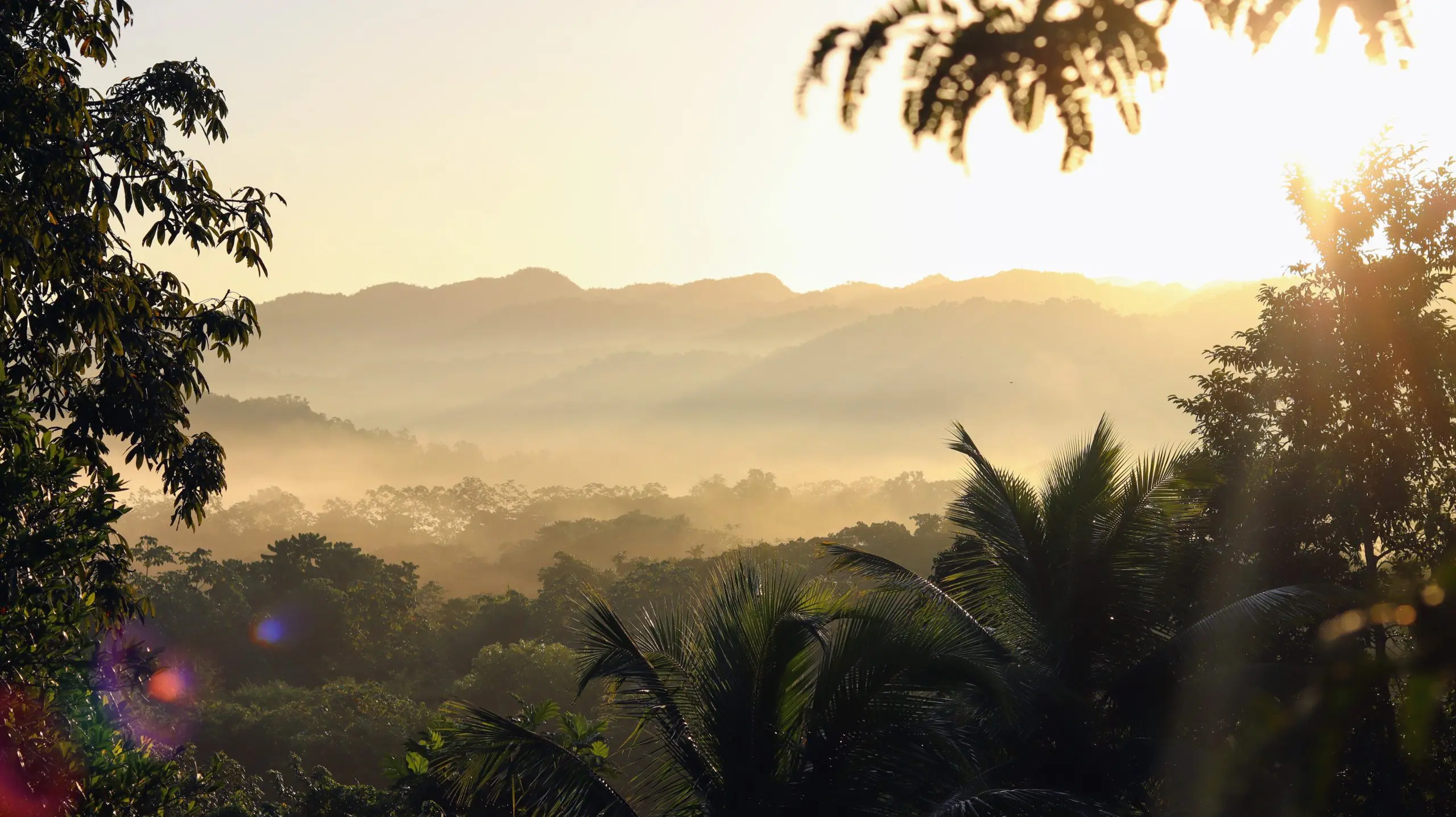 Our Locations
Magical places for transformational experiences
Netherlands, De Hoorneboeg
About Good Hope Villas, Jamaica
Good Hope is located just 45 minutes from Montego Bay airport, featuring two pools, river access, private beach access (20 mins by shuttle), open-air communal spaces, mountain vistas, thoughtful decor, and a variety of lovely air-conditioned room options. The property offers lush vegetation, breathtaking views, and peaceful ambiance.
Established in 1744 and purchased in 1767 by Jamaica's largest land owner and enslaver, John Tharp, Good Hope Estate was one of the largest plantations and most elaborate and productive sugar operations in Jamaica. The property has been renovated and repurposed over the past several decades specifically for personal development/spiritual well-being retreats and momentous occasions. The current owners and staff have poured much love and energy into ensuring the property is used for the purposes of healing, community, and celebration.
We have developed deep relationships with the staff and local community, as well as with the Jamaican facilitators on our team who have reinforced that Good Hope is regarded by the community as a beloved place making a positive impact on the world and a source of local employment. We are working with Good Hope to intentionally re-imagine how properties with such deeply painful histories can be repurposed through restorative, regenerative models that engage the right stakeholders and benefit local communities, while properly acknowledging the past.
We have had over 100 guests attend our programs at Good Hope who have had positive and meaningful experiences. However, we understand that some may prefer to attend a retreat at another location. Alas, all of Jamaica and the entirety of the Caribbean have been impacted by colonialism – and it would be challenging to find a spot exempt from this painful history.
We are continuing to offer programs at our second location in the Netherlands as well as scouting alternative locations where psilocybin is legal and where our ceremonies can be safely accommodated – in Jamaica and other parts of the Caribbean.
Please reach out with any thoughts or questions and feel free to review our Ethics and Community Impact page. We invite open dialogue as we continue to evolve as an organization committed to operating in the highest integrity.
About De Hoorneboeg, Netherlands
The De Hoorneboeg retreat center is just 25 miles from Amsterdam, and easy to access by train, taxi, or even bicycle. The property is a beautifully renovated, tranquil and welcoming space.
Located on two former sheep farms, the estate through several owners has remained a dedicated space to learn, reflect, and human connection. In 2015, the Foundation Cultural Buitenplaats De Hoorneboeg was launched, with initiatives focused around the appreciation of nature, culture and spirituality. De Hoorneboeg partnered with several like minded leaders and fully restored the space.
The foundation honors the intention of current and former caretakers to ensure the land remains a place for contemplation and meditation. The ethos of the community foundation is centered upon the establishment of a peaceful connection with yourself, nature, and others. De Hoorneboeg is now open to the public and proud to welcome guests to "a place for awareness, connection and personal development to make the world a little more beautiful."
About Venwoude, Netherlands
Venwoude retreat center is located on a breathtaking 40-acre estate situated in a nature sanctuary in the woods of Lage Vuursche, about 35 minutes from Amsterdam and 10 miles north of the city of Utrecht in the center of the Netherlands. Away from the noise of modern life, the deep quiet emanating from the majestic beech and pine trees is palpable on the entire terrain. This peaceful sanctuary offers a unique place for reflection, awareness, personal growth, sustainable living, and connection.
Venwoude continues to develop as a renowned and expanding retreat center, most recently with the addition of the beautiful new training facility 'Lariks', a state-of-the-art building for large groups used for all Beckley Retreats. The center focuses on sustainability, interconnectedness with nature, and meaningful growth.
*Please note rooms do not include private bathrooms. Showers and facilities are shared, open use at this venue. Gender specific shower schedules will be offered. All bedrooms are simple, filled with natural light and designed to be minimal and comfortable.